The Club was unable to secure a 2020 team sponsorship from the League Administration. However, we did sponsor a banner to be hung in the outfield next to the Red Sox Nation and Cubs World banners as an indication of our support for the Little League kids! The League has stopped play for the season.
The Villages New York Yankee Club sponsors the Lady Lake Little League Yankee Team 2019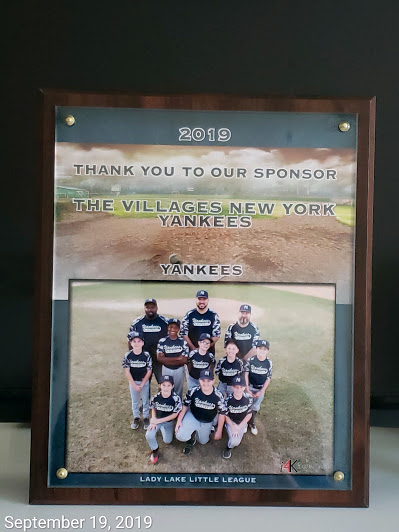 Photo of the 2019 Lady Lake Majors Yankees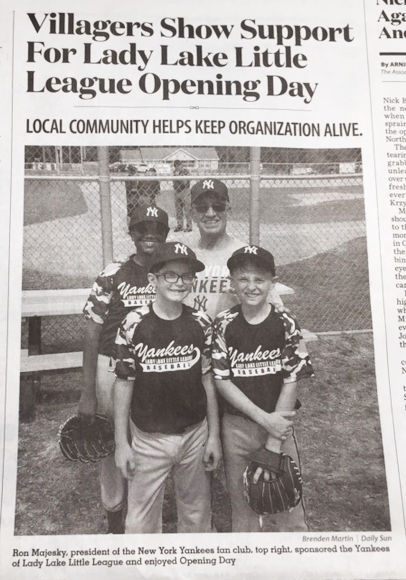 The Daily Sun ran a feature article on the Lady Lake Little League and it printed the above photo of Secretary Ron Majesky (wrongly identified as club president) with some of the Yankees team players. Their schedule is posted below. If you can, attend a game or two. A map to their home field is below.
Lady Lake Little League Yankees 2020 Spring Schedule - TBA