Lady Lake Little League
The BOD for the Club did donate $200 in February 2023 to the Lady Lake LL scholarship Club so that players that can't afford the fees to play can have an opportunity to participate.
Lady Lake Little League
Spring 2022 participation low for teams
No sponsorship opportunities until Fall 2022
As a Club, we may have to consider if this sponsorship is where we wish to devote funding.
There was a brief discussion at the March BOD meetingon possibly working with former MLB catcher and Villager Bob Stinson on funding girls softball that Bob is involved in. His speaker fees go entirely to the cause. More details to follow.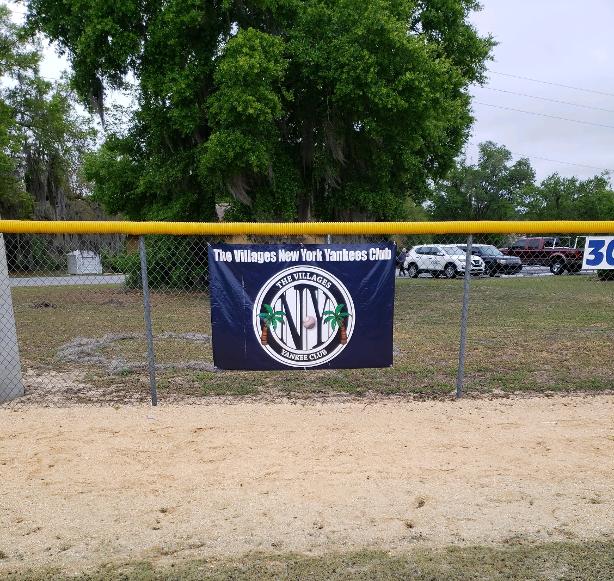 The Villages New York Yankee Club sponsors the Lady Lake Little League Yankee Team 2019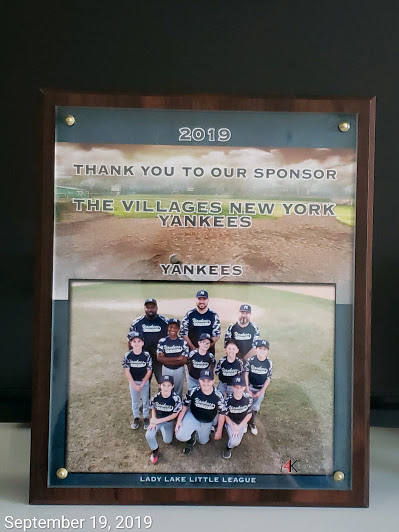 Photo of the 2019 Lady Lake Majors Yankees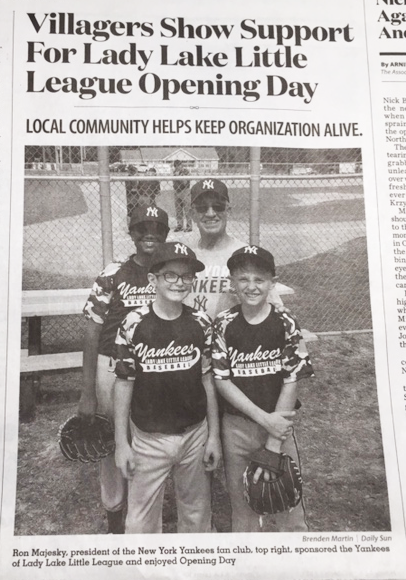 The Daily Sun ran a feature article on the Lady Lake Little League and it printed the above photo of Secretary Ron Majesky (wrongly identified as club president) with some of the Yankees team players. Their schedule is posted below. If you can, attend a game or two. A map to their home field is below.
Lady Lake Little League Yankees 2020 Spring Schedule - TBA